Karen and Alan Potter from Lindenow South not only brought along their Mad Max vehicles but dressed for the occasion.
Steve Harrap, Tim and Alysha Russel, Longford.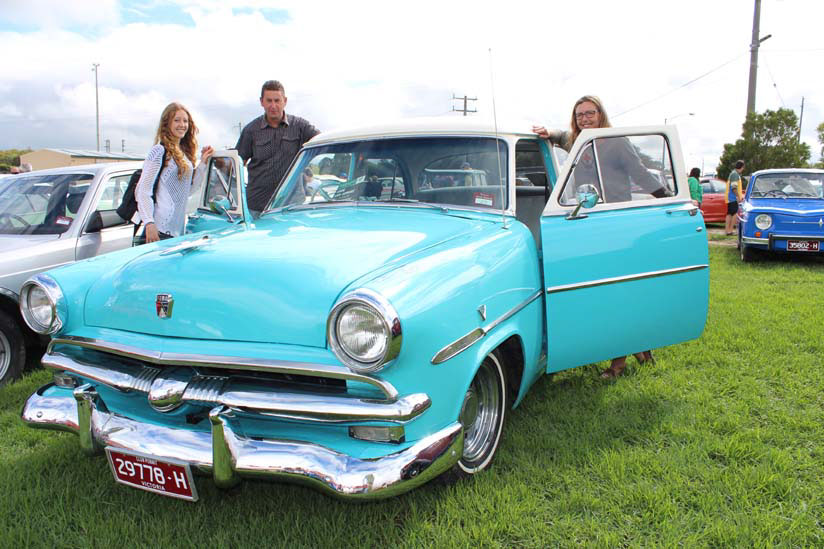 Megan, Kevin and Carolyn Barry from Heyfield were having visions in blue when they checked out this beauty.
Darrell and Pam Jones of Briagolong took in the beautiful 1940 Triumph motorcycle with double adult sidecar.