It was scheduled for mid-2020 but like so many events planned for last year, COVID-19 had something to say about that! Finally, members and friends of Maffra's Gippsland Vehicle Collection (GVC) have been able to set out on their long-planned Bushfire Recovery run.
Led by Leigh and Cheryl Sheilds in their World War II jeep, participants travelled through Boisdale and Briagolong, onto the Stockdale Rd and across to Fernbank before following the railway line to Lindenow South and Lindenow. In Bairnsdale, the convoy was joined by four vehicles from the Victorian Mini Club, and continued on to Bruthen where another stop was made for refreshments.
The Mini cohort scooted off to Buchan ahead of the pack to claim tables at the Buchan Hotel, and rally participant Duncan Malcolm said it was great to see the pub busy on a beautiful day.
"The bushfire damage from Sarsfield through to Buchan was very evident, even though the unusually wet year in 2020 helped understory regrowth and most of the larger, badly burned trees were sprouting epicormic growth," he said.
"Some homes have been rebuilt, some are in progress, but there are still blocks with no rebuild activity."
Donations were made to the Bu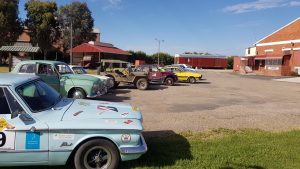 shfire Relief Fund and rally participants contributed to small businesses along the way, spending on drinks, lunch, snacks and other needs.
On the way back to Maffra, some of the participants detoured via the "dusty but fun" gravel Buchan/Nowa Nowa Rd to Nowa Nowa,
with plenty of seriously fire damaged bushland on either side of the track highlighting the scale of the event in that region. A visit to Lakes Entrance and an ice cream stop in Bairnsdale completed the
day.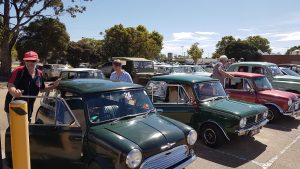 "We had a good day and hopefully, in a small way, gave a bit of a lift to the communities we sought to help," Mr Malcolm said.